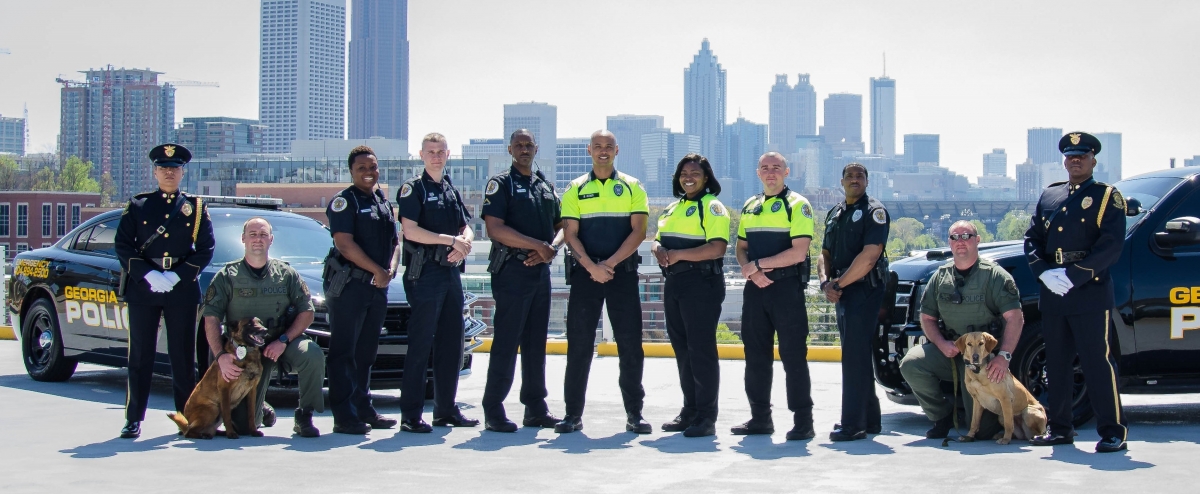 Sworn police services include traditional and specialty divisions including: Patrol, Traffic Unit, CORE (Community Outreach and Engagement), Crime Prevention, Criminal Investigation, Property & Evidence, Records, Special Events/K9, Internal Affairs, Standards and Accreditation, and Training. Special assignments include participation in the Honor Guard, Crime Suppression Unit, and Mobile Field Force.
There are a variety of roles for civilians, including that of a Public Safety Officer in the CORE unit. Civilians employed in the Office of Emergency Preparedness are responsible for preparing the Institute's ability to respond to non-criminal catastrophic events such as severe weather, a natural disasters, or a pandemic. The Operations Center is staffed by communications officers and video analysts. Civilians in the Office of the Chief provide finance, human resources, information technology, physical security, crime analysis, and other administrative support.
Georgia Tech students are employed as police video patrollers and social media reporters.